Follow us on our social media platforms to stay informed on the latest changes and challenges to the law!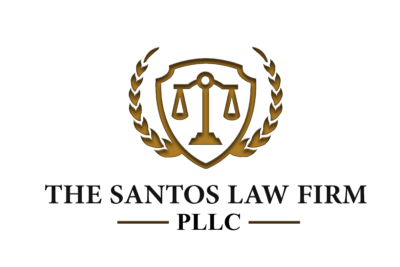 The mission at The Santos Law Firm, PLLC is to provide aggressive representation by way of out working the opposing party. This mission is executed daily by staying on top of the latest and the greatest on the law, carefully analyzing case facts and circumstances, dissecting administered procedures, and zealously advocating a unique strategic plan on your behalf. When you engage The Santos Law Firm, PLLC, you receive assurance that the aim is to protect you, your family, your business, and most importantly, your legal rights.
Contact us for a FREE initial consultation

Available 24/7

Se Habla Español
Our office is located right in the heart of the Heights area in  Houston, Texas. The Harris County Criminal Justice Center and the Harris County Civil Courthouse, where both the Harris County and District Courts reside, are approximately a ten minute drive from our location which allows maximum efficiency should the need arise to be ready and present for a criminal or civil court setting.
The Santos Law Firm, PLLC  serves Harris County and its contiguous counties including, but not limited to, Montgomery County, Brazoria County, Galveston County, and Fort Bend County.
Hablamos Español
Llamenos con Confianza
(832) 930-2922